LinkedIn Legal #Tags
As a legal professional, you understand just how important it is to have a strong online presence. In today's digital age, social media platforms like LinkedIn and Instagram can be powerful tools to boost your visibility and attract more clients. However, with so much content out there, it can be tough to get noticed - and that's where I come in!
I've done the legwork for you and researched the top-performing #Tags for legal professionals on LinkedIn and Instagram in the UK. With my comprehensive list, you can help give your social media presence a boost and stand out from the crowd.
Using the right #Tags is crucial for increasing your reach and attracting the right audience. By incorporating these top-performing #Tags into your posts, your content has a far greater chance of it being seen by the people who matter most.
The legal landscape is constantly evolving, and it's more important than ever to stay up-to-date with the latest trends and developments. With my list of top-performing #Tags, you can help make your content relevant, timely, and engaging.
When you purchase my list of the top-performing #Tags for legal professionals on LinkedIn and Instagram in the UK, you'll receive a comprehensive guide that includes:
The number of followers for each of the list of #Tags
#Tag's across 6 key legal areas and the top 25 UK cities
Tips for how to incorporate #Tags effectively into your posts
With this list, you'll be able to supercharge your social media presence and attract more clients than ever before. And best of all, it takes the guesswork out of what can be a daunting task - leaving you with more time to focus on what you do best: practicing law.
So what are you waiting for? Order my list of top-performing #Tags for legal professionals on LinkedIn and Instagram in the UK today and start seeing the results for yourself!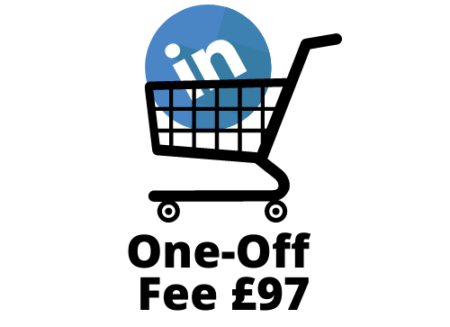 This list is expertly researched and ranked by follower counts, so you know you're getting the very best #Tags. By including these #Tags in your posts, you can extend your reach beyond your 1st-degree connections to 2nd and 3rd-party connections, boosting your visibility and potential reach.
What's more, the list is updated every six months, so you can stay ahead of the game. For a limited time only, I'm including the same search terms for Instagram for free.
#Tags covered include:
General legal terms
Private Client
Criminal Law
Personal Injury and Clinical Negligence
Employment
Commercial
Key UK Cities
A total of 324 #Tags across LinkedIn and Instagram
Ready to get started?
Simply click on the secure link below to make a quick and secure payment. Your LinkedIn #Tags will be available to you within 24 hours. Don't miss out on this opportunity to boost your social media presence and get your legal content noticed!
Please note #Tags fluctuate with the way content is created and are subject to change. We cannot be held responsible for any #Tags changing or being removed by social media channels. #Tags are accurate as of June 2023
To learn more about our social media services, click here.